Dr. Laura Cannistraci Carthy and the Carthy Family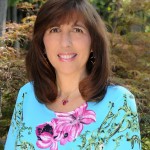 Laura and Christopher are married 24 years.  Laura is an exceptionally fine person, wife and mother.  She is also a fabulous orthodontist.  She has her own practice in Mt. Kisco, NY for over twenty years.
Children require an orthodontic evaluation by the age of seven.  Laura provides a free consultation for orthodontic evaluation.  She also provides a five percent discount to customers of Pools Of Perfection.  She treats children and many adults with state of the art orthodontics and aligners.  She can be reached at www.CannistraciOrtho.com
Laura and Christopher have three wonderful children.  Our first daughter, Theresa, is completing her Master's Degree in Economic Development at the London School of Economics and Political Science.  Our son, Terence, is a dedicated volunteer firefighter and EMT in the Armonk Fire Department.  He is a junior at Marist College and majoring in Information Technology.  Our youngest daughter, Camille, is in ninth grade at Byram Hills and is a beautiful child inside and out.  In addition to her excellent report cards, she loves tennis and piano.